Learning a new language can be a challenging task, but it can also be a fun and rewarding experience.
One way to immerse yourself in a new language and culture is through music. Whether you're a beginner or advanced learner, incorporating Spanish-language songs into your language learning routine can help you improve your listening skills, expand your vocabulary, and deepen your understanding of the rich cultures of Spanish-speaking countries.
In this article, we'll be sharing some classic song recommendations to help you learn Spanish through music. These timeless tunes from various genres, regions, and eras are sure to entertain you while enhancing your language proficiency.
So put on your dancing shoes, grab your favorite beverage, and let's explore the world of Spanish-language music together!
CONTENTS SUMMARY
Burbujas de amor – Juan Luis Guerra
Que Locura Enamorarme De Ti - Eddie Santiago
El Día De Mi Suerte - Héctor Lavoe, Willie Colón
Será porque te amo - Ricchi e Poveri
La Vida Es Un Carnaval - Celia Cruz
La Tortura - Shakira, Alejandro Sanz
Obsesión - Aventura, Judy Santos
Alfonsina y El Mar - Mercedes Sosa
Corazon Culpable - Anthony Santos
De Música Ligera - Soda Stereo
La Bamba - Ritchie Valens
Para bailar La Bamba
Para bailar La Bamba
Se necesita una poca de gracia
Una poca de gracia
To dance La Bamba
To dance La Bamba
A little bit of grace is needed
A little bit of grace
Richard Steven Valenzuela (May 13, 1941 – February 3, 1959), known professionally as Ritchie Valens, was an American guitarist, singer and songwriter. A rock and roll pioneer and a forefather of the Chicano rock movement, Valens was killed in a plane crash at the age of 17, eight months into his music career. Valens had several hits, most notably "La Bamba", which he had adapted from a Mexican folk song. Valens transformed the song into one with a rock rhythm and beat, and it became a hit in 1958, making Valens a pioneer of the Spanish-speaking rock and roll movement. He also had an American number-two hit with "Donna".
"La Bamba" is a Mexican folk song, originally from the state of Veracruz, also known as "La Bomba". The song is best known from a 1958 adaptation by Ritchie Valens, a Top 40 hit in the U.S. charts. Valens's version is ranked number 345 on Rolling Stone magazine′s list of the 500 Greatest Songs of All Time. The song is popular for its lively rhythm and is often associated with dancing. The lyrics speak about the importance of having a little bit of grace and energy to dance the bamba. "La Bamba" is a joyful celebration of music and dance that encourages listeners to let go and have fun.
Besame Mucho – Andrea Bocelli
(Kiss Me A Lot)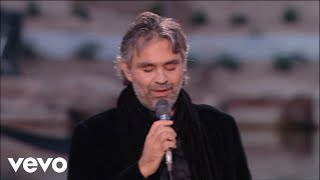 Bésame, bésame mucho
Como si fuera esta noche la última vez
Bésame, bésame mucho
Que tengo miedo a perderte, perderte después
Kiss me, kiss me a lot
As if tonight were the last time
Kiss me, kiss me a lot
Because I'm afraid of losing you, losing you afterwards
Andrea Bocelli, born 22 September 1958, is an Italian tenor and multi-instrumentalist. He was born visually impaired, with congenital glaucoma, and at the age of 12, Bocelli became completely blind, following a brain hemorrhage resulting from a football accident. Andrea performed evenings in piano bars and competed in local singing contests. He rose to fame in 1994, winning the newcomer's section of the 44th Sanremo Music Festival performing "Il mare calmo della sera". Since 1994, Bocelli has recorded 15 solo studio albums of both pop and classical music, three greatest hits albums, and nine complete operas, selling over 75 million records worldwide. He has had success as a crossover performer, bringing classical music to the top of international pop charts. His album Romanza is one of the best-selling albums of all time, while Sacred Arias is the biggest selling classical album by any solo artist in history.
"Bésame Mucho" ("Kiss Me a Lot") was written in 1941 by Consuelo Velázquez, who was about 15 years old at the time, in bolero style. Inspired by the Nightingale Aria from the opera "Goyescas" by Enrique Granados, she said that she had never been kissed when she wrote the song. It is one of the most popular songs of the 20th century and one of the most important songs in the history of Latin music. It was recognized in 1999 as the most recorded and covered song in Spanish of all time. The artist singing the song here is Andrea Bocelli. The song "Bésame Mucho" is a romantic ballad about a fear of losing a loved one. The lyrics urge the listener to kiss their partner as if it were the last time, expressing a sense of urgency and desperation in the face of potential separation. The repetition of the phrase "Bésame mucho" emphasizes the importance of physical affection and intimacy in the relationship. Overall, the song conveys a sense of longing, passion, and vulnerability.
Me Gustas Tu - Manu Chao
(I Like You)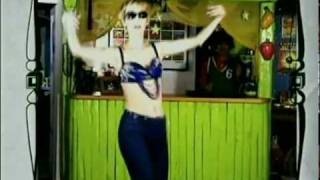 ¿Qué horas son, mi corazón?
Te lo dije bien clarito
Permanece la escucha
Doce de la noche en la Habana, Cuba
What time is it, my heart?
I told you very clearly
Keep listening
Twelve at night in Havana, Cuba
Manu Chao is a French-born singer, songwriter, and multi-instrumentalist who has been making music since the late 1980s. He is best known for his unique blend of Latin, reggae, ska, and rock music, which has earned him a large and devoted fan base around the world. He has released several solo albums, as well as albums with his band Mano Negra, and has collaborated with a variety of other artists. His music is often politically charged, and he has been an outspoken advocate for human rights and social justice. Chao believes that our world lacks spaces for "collective therapy" and describes his concerts as small temporary spaces where people of different backgrounds can come together.
Manu Chao's song "Me Gustas Tu" is a celebration of the joys of life, from traveling to dreaming to dancing. The lyrics express a deep appreciation for the people and places in the singer's life, from Havana, Cuba to San Salvador, El Salvador to Managua, Nicaragua. The song is a reminder to take time to appreciate the beauty of life and the people around us.
Burbujas de amor – Juan Luis Guerra
(Love Bubbles)
Tengo un corazón mutilado de esperanza y de razón
Tengo un corazón que madruga adonde quiera
Y ese corazón se desnuda de impaciencia ante tu voz
Pobre corazón, que no atrapa su cordura
I have a heart mutilated of hope and reason
I have a heart that wakes up wherever I want
And that heart undresses with impatience before your voice
Poor heart, that doesn't grasp its sanity
Juan Luis Guerra Seijas (born 7 June 1957) is a Dominican musician, singer, composer, and record producer. He has sold 30 million records worldwide, making him one of the best-selling Latin music artists.[2][3] Throughout his career, he has won numerous awards including 23 Latin Grammy Awards, three Grammy Awards, and one Latin Billboard Music Award. Guerra is one of the most internationally recognized Latin artists of recent decades. His popular style of merengue and Latin fusion has garnered him considerable success throughout Latin America. He does not limit himself to one style of music, instead, his music incorporates a wide arrange of diverse rhythms such as merengue, bachata, bolero, balada, fusion, salsa, cumbia, mambo, cha-cha-cha, pop, rock and roll, reggae, classical, R&B, folk, blues, jazz, funk, soul, rock, hip-hop/rap, son cubano, and religious, amongst many others. His lyrics are often charged with intentionally simple, heavily metaphorical, or popular expressions, such as "Burbujas de Amor" (Bubbles of Love). His lyrics also reflect in political issues, but from a deeply human perspective, that is, centering the lyrics in the human drama that social injustice generates.
The song "Burbujas De Amor" by Juan Luis Guerra is about a person's intense desire and longing for their loved one. The lyrics describe the speaker's heart as being overwhelmed with passion and impatience when they hear their loved one's voice. The speaker wishes they could be a fish in their loved one's aquarium, creating bubbles of love and spending the night soaked in their love. The song talks about the desire to be physically and emotionally connected to the loved one, and the willingness to do anything to satisfy that craving. The song encourages the heart to keep dreaming and hoping for love, despite the struggles and uncertainties of life.
Llorarás - Oscar D'Leon
(You Will Cry)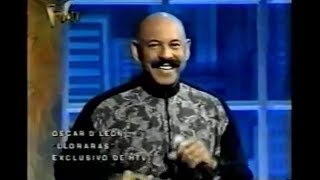 Sé que tú no quieres que yo a ti te quiera
Siempre tú me esquivas de alguna manera
Si te busco por aquí, me sales por allá
Lo único que yo quiero
I know that you don't want me to love you
You always avoid me in some way
If I look for you here, you come out there
The only thing that I want
Oscar Emilio León Somoza (born July 11, 1943), known as Oscar D'León, and affectionately called The Pharaoh of Salsa, The Lion of Salsa, and the World's Sonero, is a Venezuelan musician best known for his work with salsa music. D'León was named Best Salsa Artist at the 2014 Pepsi Venezuela Music Awards.
The song "Llorarás" by Oscar De Leon is about a woman who is playing games with the singer's heart. Despite his efforts to win her affection, she continually avoids him. He warns her that her bad behavior will lead to regret and she will end up crying alone with no one to console her. The singer calls her names like "bandolera" (bandit), "mentirosa" (liar), "cobarde" (coward), and "pretenciosa" (pretentious). He claims that she will eventually come back to him seeking forgiveness, but he has already moved on and forgotten about her. The chorus repeats the phrase "Llorarás" which means "You will cry." Overall, the song is a warning to those who play games with people's emotions and the consequences that come with it.
Que Locura Enamorarme De Ti - Eddie Santiago
(What Madness To Fall In Love With You)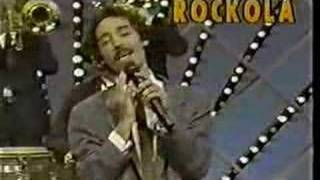 Amiga déjame decirte todo lo que siento
Que yo no puedo mas vivir con este amor secreto
Amiga muero sin tener el beso de tu boca
Soñando el roce de tu piel amor
Friend let me tell you everything that I feel
That I can't live anymore with this secret love
Friend, I die without having the kiss of your mouth
Dreaming of the touch of your skin, love
Eddie Santiago is a Puerto Rican salsa singer and songwriter who has been a major force in the Latin music scene since the 1980s. He is known for his passionate and romantic style of singing, which has earned him a loyal fan base throughout Latin America and the United States. Santiago's career took off in 1986 in Puerto Rico and the rest of Latin America as a soloist, recording songs including: "Tú me quemas" ("You Burn Me"), "Qué Locura Enamorarme de Ti" ("What Madness To Fall in Love With You"), "Me Fallaste" ("You Failed Me"), Antidoto y Veneno ("Antidote and Venom"), "Tu Me Haces Falta" ("I Miss You"), "Lluvia" ("Rain"), and many others. Santiago has earned both gold and platinum records, along with other awards. He was one of the main singers of "salsa romántica" ("romantic salsa").
"Que Locura Enamorarme De Ti" by Eddie Santiago is a song about the intense and forbidden love between two people. The narrator expresses his feelings of love and desire for his friend, knowing that her love belongs to someone else. He expresses his longing for her, wishing to show her what true love is and to make her feel the same way he does. Despite the impossibility of their love, he still hopes that one day she will give in to his pleas and they can experience a passionate love affair.
El Día De Mi Suerte - Héctor Lavoe, Willie Colón
(My Lucky Day)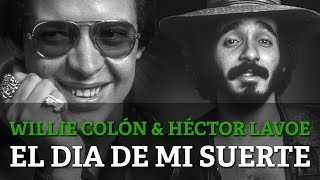 Pronto llegará
El día de mi suerte
Sé que antes de mi muerte
Seguro que mi suerte cambiará
Soon it will arrive
My lucky day
I know that before my death
Surely my luck will change
Héctor Lavoe was a Puerto Rican salsa singer and songwriter who is widely regarded as one of the most influential figures in Latin music. Born in Ponce, Puerto Rico in 1946, Lavoe began his career as a vocalist in the 1960s, performing with various bands in the San Juan area. In the 1970s, he joined the Fania All-Stars, a group of Latin music superstars, and released his first solo album, El Cantante, in 1976. Lavoe's music was characterized by his passionate and soulful singing style, as well as his unique blend of salsa, jazz, and Latin rhythms. He was known for his ability to improvise and create new musical ideas on the spot. His most popular songs include "El Cantante," "Periodico de Ayer," and "El Dia de Mi Suerte." Throughout his career, Lavoe was plagued by personal and professional struggles, including depression, drug addiction and financial difficulties. He died in 1993 at the age of 47, leaving behind a legacy of music that continues to influence Latin music today.
"El Día De Mi Suerte" by Hector Lavoe is a song that talks about the hope for a better life. The lyrics tell the story of how he has suffered a lot in life, but still hopes that his luck will change. The song focuses on the idea that, before his death, his luck will change and that, even if fate betrays him, he will not fail. The song is an invitation to hope and faith in a better future.
Será porque te amo - Ricchi e Poveri
(It Must Be 'Cause I Love You)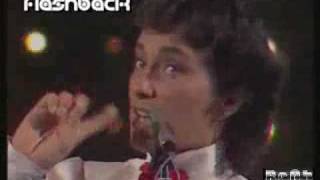 De pronto canto
Será porque te amo
Y siento el viento
Que pasa por tus manos
Suddenly I sing
It must be 'cause I love you
And I feel the wind
That passes through your hands
Ricchi e Poveri is an Italian pop music group formed in 1968 in Genoa, Italy. The group is composed of Franco Gatti, Angela Brambati, Angelo Sotgiu and Angela Brambati. Ricchi e Poveri has released over 20 albums and has had numerous hits in Italy, Europe, and Latin America. Their most famous songs include "Sarà perché ti amo", "Mamma Maria", and "Voulez-Vous Danser". Ricchi e Poveri has been awarded numerous awards, including the prestigious Sanremo Music Festival in 1981. Ricchi e Poveri represented Italy at the Eurovision Song Contest 1978 with the song "Questo amore" finishing 12th with 53 points. In 2020 the original line-up reunited to celebrate the 50th anniversary of the band's debut at the Sanremo Music Festival.
Ricchi e Poveri's song "Será porque te amo" is a romantic ballad about the power of love. The lyrics describe the narrator's feelings of joy and freedom when they are with their beloved, and how they are willing to take risks and fly away with them. The chorus repeats the phrase "Será porque te amo" ("It must be because I love you"), emphasizing the narrator's strong emotions and the transformative power of love.
La Vida Es Un Carnaval - Celia Cruz
(Life Is A Carnival)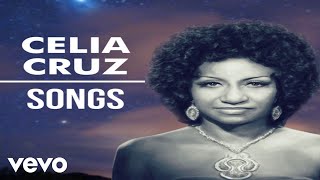 Todo aquel que piense que la vida es desigual
Tiene que saber que no es así
Que la vida es una hermosura
Hay que vivirla
Everyone who thinks that life is unequal
You have to know that it's not so
That life is a beauty
You must live it
Celia Cruz was a Cuban-American singer and one of the most influential figures in Latin music. Born in Havana, Cuba in 1925, Cruz began her career singing in local clubs and radio stations. She soon gained recognition for her powerful voice and unique style, which blended traditional Cuban music with elements of jazz, salsa, and other Latin genres. Cruz rose to international fame in the 1950s and 1960s, becoming one of the most popular Latin singers of all time. She recorded 37 albums and won numerous awards, including two Grammy Awards and three Latin Grammy Awards. Cruz was also known for her vibrant stage presence and her signature phrase, "Azúcar!" ("Sugar!"). She passed away in 2003, but her legacy lives on in her music, which continues to inspire generations of Latin music fans.
Celia Cruz's song "La Vida Es Un Carnaval" encourages listeners to embrace life and find joy in the midst of difficult times. The lyrics remind us that life is not always unfair, that no one is ever truly alone, and that even the worst of times will eventually pass. The song encourages us to put on a brave face and to find solace in singing and dancing, as the carnival is a place of joy and celebration.
A Puro Dolor - Son By Four
(A Pure Pain)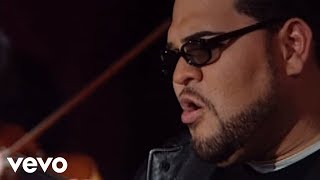 Perdona si te estoy llamando en este momento
Pero me hacía falta escuchar de nuevo
Aunque sea un instante tu respiración
Disculpa, sé que estoy violando nuestro juramento
Sorry if I'm calling you in this moment
But I needed to hear again
Even for a moment, your breathing
Forgive me, I know that I'm violating our oath
Son by Four is a Puerto Rican salsa and romantic ballad group, known primarily for their hit "A puro dolor". "A puro dolor" helped Son by Four win a gold record as well as receive four Billboard Music Awards (December 2000) and seven Billboard Latin Music Awards, including Popular Artist and Latin Song of the Year. The group soon recorded a new Spanglish version titled "Purest of Pain", and this version broke into the top 30, peaking at number 26 on the Billboard Hot 100. The album sold 315,000 units in the United States and worldwide.
The song "A Puro Dolor" by Son by Four is about a person who is struggling with the pain of a breakup and desperately wants their former partner back in their life. The lyrics express their deep longing and anguish, as they confess their feelings and apologize for violating their promise. They describe feeling empty and lost without their partner, and their days and nights are filled with nothing but pain. They ask for their fantasies and desires to be returned to them, and for the air that they need to breathe to live. The overall message is one of heartbreak and yearning for a lost love.
La Tortura - Shakira, Alejandro Sanz
(The Torture)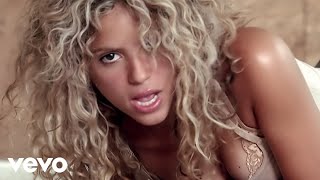 Ay payita mía, guardate la poesia
Guardate la alegria pa' ti
No pido que todos los días sean de sol
No pido que todos los viernes sean de fiesta
Oh my girl, keep the poetry
Keep the joy for you
I don't ask that all days be sunny
I don't ask that all Fridays be a party
Shakira is a singer-songwriter who has been a major force in Latin Pop for over two decades, known for her unique voice and dynamic stage presence. She began her music career in the early 1990s, releasing her first album in 1991. Since then, she has become one of the most successful Latin American artists of all time, selling over 150 million records worldwide. Her unique blend of Latin, rock, and pop music has earned her numerous awards, including multiple Grammy Awards and Latin Grammy Awards. In addition to her music career, Shakira is also known for her philanthropic work, including her 'Pies Descalzos' Foundation, which provides education and resources to underprivileged children in her home country of Colombia.
La Tortura by Shakira is a song about the pain of losing a loved one and the regret of not being able to make things right. The lyrics express the singer's longing for the person they have lost, and the regret of not being able to make things right. The song also speaks to the idea that mistakes can be learned from, and that love is more than just words. The singer acknowledges that they have not been a saint, but they are willing to make things right. The chorus of the song emphasizes the pain of losing the person and the regret of not being able to make things right.
Obsesión - Aventura, Judy Santos
(Obsession)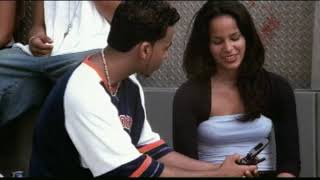 Son las cinco de la mañana
Y yo no he dormido nada
Pensando en tu belleza
En loco voy a parar
It's five o'clock in the morning
And I haven't slept at all
Thinking about your beauty
I'm going to stop crazy
Aventura is a bachata group from the Bronx, New York, formed in 1996. The group consists of four members: Anthony "Romeo" Santos, Henry Santos, Lenny Santos, and Max Santos, all of whom are of Dominican descent, although Romeo is also half Puerto Rican on his mother's side. Aventura is one of the most internationally recognized Latin groups of the last two decades and frequently refer to themselves as "K.O.B.", or "Kings of Bachata". Aventura is widely credited with popularizing bachata music around the world, and their music has been described as a mix of traditional bachata and R&B, hip-hop, and pop. Aventura has been nominated for awards such as American Music Awards, the Latin Grammy Awards, Billboard Latin Music Awards, and Premio Lo Nuestro. They have sold out many arenas including the world famous Madison Square Garden.
Obsesion by Aventura is a song about a man's intense infatuation with a woman. He is willing to go to extreme lengths to win her over, including ignoring her current boyfriend, stalking her, and even consulting a psychiatrist. He is aware that his feelings are not love, but an obsession, and he is determined to make her his own.
Alfonsina y El Mar - Mercedes Sosa
(Alfonsina and The Sea)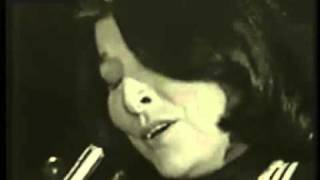 Por la blanda arena que lame el mar
Su pequeña huella
No vuelve más
Un sendero sólo de pena y silencio llegó
By the soft sand that the sea licks
Your little footprint
Doesn't come back anymore
A path of only pain and silence arrived
Haydée Mercedes Sosa (9 July 1935 – 4 October 2009), sometimes known as La Negra (lit. 'The Black One', an affectionate nickname for people with a darker complexion in Argentina), was an Argentine singer who was popular throughout Latin America and other countries. With her roots in Argentine folk music, Sosa became one of the preeminent exponents of El nuevo cancionero. She gave voice to songs written by many Latin American songwriters. Her music made people hail her as the "voice of the voiceless ones". Her career spanned four decades and she was the recipient of six Latin Grammy awards (2000, 2003, 2004, 2006, 2009, 2011), including a Latin Grammy Lifetime Achievement Award in 2004 and two posthumous Latin Grammy Awards for Best Folk Album in 2009 and 2011.
"Alfonsina y El Mar" is a song that speaks about the death of the Argentine poet Alfonsina Storni. The lyrics describe her walking towards the sea and taking her own life, overwhelmed by her struggles and sorrows, including her diagnosis of breast cancer. The song portrays the sea as a place of peace and comfort where she will find solace for her pain. The last part of the song talks about her departure and how she becomes one with the sea, represented by the image of her being dressed in seafoam. Overall, the song reflects on the themes of solitude, pain, and transcendence through death.
No Me Queda Más - Selena
(I've Nothing More Left)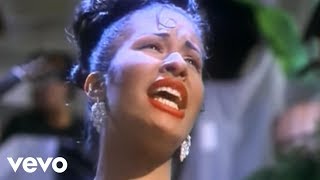 No me queda más
Que perderme en un abismo de tristeza y lágrimas
No me queda más
Que aguantar bien mi derrota y brindarte felicidad
I've nothing more left
Than lose myself in an abyss of sadness and tears
I've nothing more left
Than endure well my defeat and toast you happiness
Selena Quintanilla Pérez, (April 16, 1971 – March 31, 1995), known as Selena, was an American Tejano singer. Called the "Queen of Tejano music", her contributions to music and fashion made her one of the most celebrated Mexican-American entertainers of the late 20th century. In December 1999, Selena was named the "top Latin artist of the '90s". In 2020, Billboard magazine put her in third place on their list of "Greatest Latino Artists of All Time", based on both Latin albums and Latin songs chart. Selena has sold around 18 million records worldwide, making her one of the best-selling female artists in Latin music. Selena was shot and killed on March 31, 1995, by Yolanda Saldívar, her friend and the former manager of her Selena Etc. boutiques. In 1995, the United States Social Security Administration ranked the name Selena one of the 100 most popular names for newborn girls, and namesake Selena Gomez acknowledged Quintanilla's influence.
"No Me Queda Más" by Selena is a song about the pain of unrequited love. The lyrics describe the singer's feelings of sadness and loss, as well as her determination to accept her defeat and wish her former love happiness. Despite the fact that he claims that the relationship was not love, the singer still cherishes those experiences as the sweetest memories of her life. She had a hope and an illusion that her love would be reciprocated, but now she must accept that her former love will only be a friend. Despite the pain of being wrong and living in love, she still believes that it was the most beautiful and grandest love.
Tú Con Él - Frankie Ruiz
(You With Him)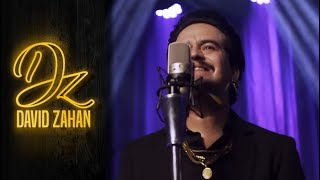 Seguro, mujer, que hoy eres feliz
Que nada de ayer hoy te hace llorar
Tú con él
El tiempo corre, yo te espero, pero tú con él
Sure, woman, that you're happy today
That nothing from yesterday today makes you cry
You with him
The time passes, I wait for you, but you're with him
José Antonio Torresola Ruiz, better known as Frankie Ruiz (March 10, 1958 – August 9, 1998), was an American salsa singer and songwriter of Puerto Rican descent. He was known for his powerful voice and his ability to blend traditional salsa with modern influences. His music was characterized by its upbeat rhythms and catchy melodies. He released several successful albums throughout his career, including "La Rueda de la Fortuna" (1982), "El Campeon" (1984), and "Solo" (1995). He was also a prolific songwriter, writing many of his own songs as well as collaborating with other artists. Ruiz was a major influence on the salsa scene in the 1980s and 1990s, and his music continues to be popular today.
"You With Him" is a song by Frankie Ruiz about how he fell in love with a woman, but in the end she ended up with someone else. The song explores his feelings, as he realizes that he was used as an excuse for the woman to show the other person that she could live without him.
Ahora Quien - Marc Anthony
(Now Who)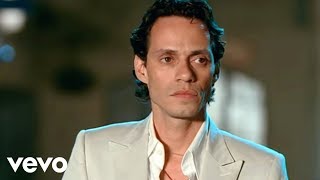 ¿A quién van a engañar ahora tus brazos?
¿A quién van a mentirle ahora tus labios?
¿A quién vas a decirle ahora te amo?
Y luego en el silencio
Who will your arms deceive now?
Who will your lips lie to now?
Who will you tell I love you now?
And then in silence
Marco Antonio Muñiz (born September 16, 1968), known professionally as Marc Anthony, is an American singer, songwriter, and actor. He was born and raised in New York to Puerto Rican parents, and is the youngest of eight children. He is the top selling tropical salsa artist of all time. A four-time Grammy Award and eight-time Latin Grammy Award winner, he has sold more than 12 million albums worldwide. He is also the artist with the most number one songs on the Billboard Latin Tropical Airplay chart with 32 songs. He has also won two Latin Grammy Awards, three American Music Awards, and four Billboard Music Awards. He has collaborated with some of the biggest names in music, including Jennifer Lopez, Pitbull, and Romeo Santos. He has also acted in films such as Man on Fire and The Substitute. Marc Anthony is a true icon of Latin music and continues to be a major influence in the industry.
"Ahora Quien" by Marc Anthony is a song that expresses the pain of someone who has lost his love. The singer asks who will now receive the arms, lips, and love of his former lover. The singer also wonders who will write poems and letters, who will share their fears and flaws, and who will have the pleasure of loving her. The singer feels stupid, illogical, and alone, and expresses his pain at imagining her giving their scent, kisses, and smile to someone else. Finally, the singer concludes that no one will be able to love her as much as he does.
Suavemente – Elvis Crespo
(Softly)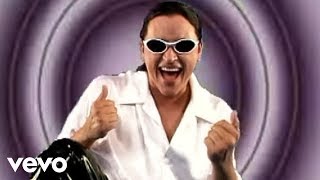 Suavemente, bésame
Que quiero sentir tus labios
Besándome otra vez
Suavemente, bésame
Softly, kiss me
Because I want to feel your lips
Kissing me another time
Softly, kiss me
Elvis Crespo Díaz (born July 30, 1971) is a Puerto Rican singer and songwriter of the Merengue genre. He is best known for his hit single "Suavemente" (Softly), which topped the Billboard Latin charts in 1998 and earned him a Grammy Award for Best Tropical Latin Performance. Crespo began his career in the late 1990s as a member of the Puerto Rican boy band Grupomania, which he left in 1998 to pursue a solo career. His debut album, Suavemente was a hit, both in Latin America and in the US. The single "Suavemente" was a huge hit and eventually helped him earn the Best Male Tropical/Salsa Album of the Year from Billboard magazine.
"Suavemente" reached number one on the Billboard Hot Latin Tracks on May 16, 1998, and remained atop the chart for six weeks. In the song "Suavemente" by Elvis Crespo, the singer expresses his desire to feel the other person's lips kissing him again. He asks to be kissed softly, tenderly, lovingly, and sweetly, and to be kissed deeply so that it reaches his soul. He also wonders what it is about the other person's kisses that make him feel so captivated. The chorus of the song repeats the phrase "Bésame, que yo quiero sentir tus labios besándome otra vez" (Kiss me, I want to feel your lips kissing me again).
Corazon Culpable - Anthony Santos
(Guilty Heart)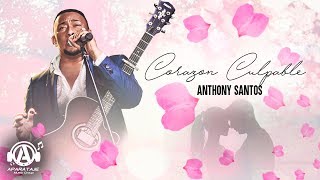 Mami, es el mayimbe otra vez
Antony Santos, el bachatú, el bachatú
Si fracaso, mamá, tú no tienes la culpa
Tú a mí me lo dijiste
Babe, it's the mayimbe again
Antony Santos, the bachatú, the bachatú, the bachatú
If I fail, babe, it's not your fault
You told it to me
Anthony Santos is a Dominican singer, songwriter, and producer who has been a major force in Latin music for over two decades. He is best known for his romantic bachata music, which has earned him the nickname "El Mayimbe de la Bachata". He is known as one of the pioneers of modern Bachata in the early 1990s with his role in redefining the genre to include romantic lyrics, poppy guitar licks, and the implementation of new instruments such as the piano and saxophone. Santos is one of the most successful and influential Latin artists of all time, and his music continues to inspire and entertain fans around the world.
In Corazon Culpable by Anthony Santos, the singer expresses his feelings of being in love with someone who does not love him back. He blames his heart for falling in love with her, despite his mother's warnings to be careful with his heart. He is in a state of confusion, not knowing what to do or how he fell in love in the first place. He is aware that his love is unrequited, yet he still loves her and hopes that one day she will love him back.
La Camisa Negra - Juanes
(The Black Shirt)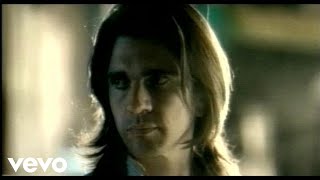 No por pobre y feo, pero por antojado
Tengo la camisa negra
Hoy mi amor está de luto
Hoy tengo en el alma una pena
Not for being poor or ugly, but for longing
I have the black shirt
Today my love is mourning
Today I have in my soul a sorrow
Juanes, born Juan Esteban Aristizábal Vásquez in Medellín, Colombia in 1972, is a singer, songwriter, and multi-instrumentalist. Juanes began playing guitar at the age of seven and soon began writing his own songs. He formed the rock band Ekhymosis in 1992 and released five albums with the group before embarking on a solo career in 2000, which has been incredibly successful. He has sold over 15 million albums worldwide and has won numerous awards, including 19 Latin Grammy Awards and three Grammy Awards. Juanes has also been involved in numerous philanthropic endeavors. He founded the Mi Sangre Foundation, which works to promote peace and education in Colombia. He has also been involved in numerous campaigns to raise awareness about the environment, poverty, and human rights. Juanes is one of the most successful Latin American artists of all time and has been an inspiration to millions of people
In La Camisa Negra by Juanes, the singer expresses his pain and sorrow after being abandoned by his lover. He wears a black shirt to symbolize his grief and loneliness, and reflects on how he was deceived by his partner's false promises. He laments his misfortune in having met her, and how he was left broken-hearted and full of sorrow after tasting the bitter poison of her love. He is left with only his black shirt and a dead heart beneath it.
De Música Ligera - Soda Stereo
(Of Light Music)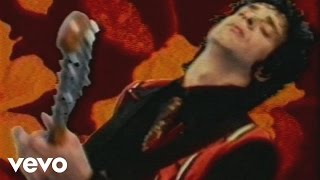 Ella durmió
Al calor de las masas
Y yo desperté
Queriendo soñarla
She slept
To the warmth of the masses
And I woke up
Wanting to dream of her
Soda Stereo was an Argentine rock band formed in 1982 by Gustavo Cerati, Héctor "Zeta" Bosio, and Charly Alberti. The band achieved international success throughout the 1980s and 1990s, playing a mix of rock, pop, and Latin American styles. They are considered one of the most influential and important Latin American bands of all time, and their influence can be heard in the music of many Latin American artists today. The band released seven studio albums, two live albums, and numerous singles and compilations before disbanding in 1997. The band had a brief reunion in 2007. Cerati passed away in 2014, leaving behind a legacy of music that continues to inspire and influence generations of Latin American musicians.
"De Música Ligera" (Spanish for 'Of easy-listening music') is a song by the Argentine rock band Soda Stereo from their fifth studio album Canción Animal (1990). It is one of Soda Stereo's most famous and symbolic songs, whose musical influence has been remarkable in the history of Latin rock for over two decades. Due to its popularity, the song is considered an anthem of rock en español. De Música Ligera by Soda Stereo is a song about the power of love and how it can be both beautiful and painful. The lyrics tell the story of a man who is trying to move on from a past love, but is still haunted by the memories of it. He realizes that no matter how hard he tries, he can't escape the power of love and that it will always be a part of him.
Eres - Café Tacvba
(You Are)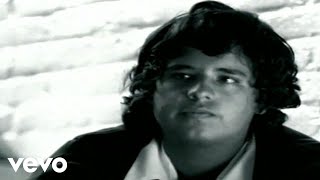 Eres
Lo que más quiero en este mundo, eso eres
Mi pensamiento más profundo también eres
Tan sólo dime lo que hago, aquí me tienes
You are
What I love the most in this world, that's what you are
My deepest thought, that's what you are
Just tell me what to do, here I am
Café Tacvba is a band from Ciudad Satélite, Mexico. The group gained popularity in the early 1990s. The band took its final name from a coffee shop (el Café de Tacuba) located in downtown Mexico City. The café was representative of the Pachuco scene at the time, something the band would later acknowledge as an influence. The Café de Tacuba is still in operation as a coffee shop and restaurant on Tacuba Street, in Mexico City's Historic Center. The band changed its name to Café Tacvba (changing the u for a v) to avoid legal issues with the coffee shop. Café Tacvba won a Grammy award for Best Latin Rock/Alternative Album in 2004, and several Latin Grammy awards including 'Best Rock Song' with the song 'Eres'. Café Tacvba is also seen as a strong advocate for various causes due to the important social and political messages they discuss in their music. The themes of environmental justice and communal welfare are especially prevalent.
The song "Eres" by Café Tacvba is an award winning song being nominated at the Latin Grammy Awards for the "Song of the Year" and won "Best Rock Song". Based on the lyrics, "Eres" is a declaration of love to someone who is the most important person in the singer's life. The lyrics describe how this person is the singer's deepest thought, the one thing they need to feel complete, and the only thing that inhabits their mind. The singer expresses their willingness to do anything for this person, including giving their life. The person is not only the singer's love interest but also their salvation, hope, and faith. The song portrays a deep sense of devotion and admiration for this special person, who is the center of the singer's world.
Conclusion
Learning a new language takes time, effort, and dedication, but it doesn't have to be a boring or monotonous process.
By incorporating Spanish-language music into your language learning journey, you can make the experience more enjoyable, engaging, and effective.
In this blog post, we've shared some classic song recommendations that showcase the diversity and beauty of Spanish-language music, from traditional ballads to contemporary hits.
So don't be afraid to sing along, dance, and explore new genres and artists as you continue to improve your Spanish skills.
¡Que viva la música! (Long live music!)
And for an even more immersive and comprehensive experience, consider checking out LyricFluent's website and mobile app.
With its full professional translations of every lyric line and individual word, pronunciations of every word as spoken, and gamification and progress tracking features, LyricFluent can take your Spanish language learning to the next level.
So why not give it a try and see how it can help you master Spanish through music? Download the app today and start learning!