Are you looking for a fun and engaging way to learn Spanish? Music can be an excellent tool to help you improve your language skills. Spanish-language music is not only beautiful, but it can also help you practice your listening comprehension, vocabulary, and pronunciation.
But did you know that some of your favorite English-speaking artists have recorded Spanish-language songs?
In this article, we'll introduce you to some surprising Spanish songs by English-speaking artists that you may not have heard before.
From Shakira and Justin Bieber to Justin Timberlake and The Weeknd, we'll explore some fantastic Spanish-language music to add to your language-learning playlist.
Get ready to dance and sing along while you improve your Spanish skills!
CONTENTS SUMMARY
Forever My Love - J Balvin, Ed Sheeran
Otra Noche Sin Ti - J Balvin, Khalid
Sin Fin - Romeo Santos, Justin Timberlake
Lo Vas A Olvidar - Billie Eilish, ROSALÍA
Ojalá - Maluma, Adam Levine, The Rudeboyz
Pero Me Acuerdo De Ti - Christina Aguilera
Te Felicito - Shakira, Rauw Alejandro
El Perdón - Nicky Jam, Enrique Iglesias
LA FAMA - ROSALÍA, The Weeknd
(FAME)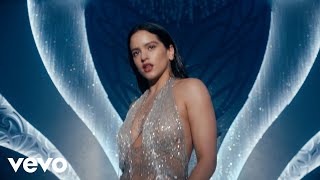 Lo que pasó
A ti te lo cuento
No creas que no dolió
O que me lo invento
What happened
I'll tell you
Don't think that it didn't hurt
Or that I invent it
The Weeknd surprised everyone when he first collaborated in Spanish with the Latin artist Maluma on the Remix of the song Hawái. He must have enjoyed singing in Spanish, because he did it again! This time, he featured on the ROSALÍA's song La Fama.
In the song "La Fama" by ROSALÍA and The Weeknd, the artists reflect on the dangers of fame and its tendency to be a "bad lover" that will never truly love you. They warn that fame is too treacherous and will leave you as quickly as it comes. They also reflect on their own experience with fame, and how it has left them unable to think or sleep. They ultimately conclude that they will never fully trust fame, and that if they want to sleep with it, they will, but they will never marry it.
Forever My Love - J Balvin, Ed Sheeran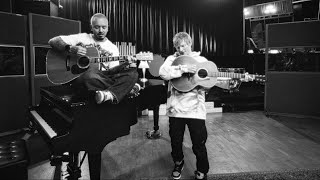 La luz de tu mirar
Tu hermoso caminar
No existe nadie como tú
The sky magenta blue
The light of your gaze
Your beautiful walk
There is nobody like you
El cielo azul magenta
Ed Sheeran surprised everyone when he started collaborated with Latin artists. He featured with the Argentine rapper Paulo Londra on the song 'Noche de Novela' (Novel Night). He didn't sing in Spanish in that song. But Ed Sheeran did sing in Spanish in his collaborations with J Balvin, with the songs 'Sigue' (Continue), and 'Forever My Love'.
J Balvin and Ed Sheeran's song "Forever My Love" is a romantic ode to a special someone. The lyrics describe the beauty of the person and the joy they bring, and the singer promises to be there for them no matter what. He acknowledges that there will be moments of suffering, but he will stay by their side and be there for them now and forever. The song is a reminder of the power of love and the strength of a relationship that can last through any hardship.
Otra Noche Sin Ti - J Balvin, Khalid
(Another Night Without You)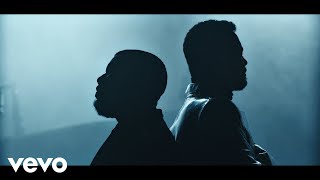 Me despierto y lo primero que hago es ver si me escribiste
Anoche te dejé un mensaje, pero no lo leíste
Yo comprendo que tú no quieras saber más de mí
Dicen que te perdí, te perdí
I wake up and the first thing that I do is look if you wrote to me
Last night I left you a message, but you didn't read it
I understand that you don't want to know about me anymore
They say that I lost you, I lost you
J Balvin seems to be enjoying his collaborations with English speaking artists, as he also collaborated with Khalid. Khalid ventured into the Spanish language a few years ago with his bilingual song 'Suncity'. Later, Khalid featured on a song by J Balvin 'Otra Noche Sin Ti' (Another Night Without You).
In Otra Noche Sin Ti, J Balvin expresses his longing for a lost love. He wakes up every morning hoping to hear from her, but instead is met with silence. He reflects on the pain of being without her and how he wishes he could turn back time and fix the mistakes he made. He acknowledges that her love is now with someone else, and he can't bear the thought of another night without them.
Mía - Bad Bunny, Drake
(Mine)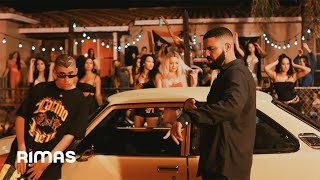 Todos están pendiente a ti
Pero tú puesta pa' mí
Haciendo que me odien más
Porque todos te quieren probar
Everyone is watching you
But you're ready for me
Making them hate me more
Because everyone wants to try you
"Mia", correctly spelled as ''Mía'' (Mine), is a song by Puerto Rican rapper Bad Bunny featuring vocals from Canadian rapper Drake. These are 2 artists on top of the game, so it was no surprise when this song reached the top of the charts.
"Mia" peaked at number five on the US Billboard Hot 100, becoming Bunny's first top 10 single on the chart as a lead artist and Drake's 26th. The song also topped the charts in Spain, and reached the top 10 in Argentina, Canada, Colombia, El Salvador, Greece, Panama, Portugal, Romania, Switzerland and Venezuela; as well as the top 20 in France, Italy, Sweden and the United Kingdom. The song passed the billion view mark for its accompanying music video on March 21, 2020.
In "Mía" by Bad Bunny, the singer expresses his love for a woman who is desired by many, but only belongs to him. He tells her that he is her Romeo, and that no one else can have her. He promises to give her everything he has, and that even death won't separate them. He also tells her that everyone else can see that she is his, and that she should tell them to stop trying to get her attention.
Odio - Romeo Santos, Drake
(I Hate)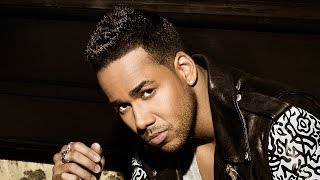 Un hogar, una familia, un buen porvenir
Perdón por hacerte daño
Y por ti
Vivo aniquilado en el despecho
A home, a family, a good future
Sorry for hurting you
And because of you
I live annihilated in spite
"Mía" wasn't the first time Drake sang in Spanish. Drake also featured on a song by the award winning Bachata artist "Romeo Santos", and even sang in Spanish then as well. The song jumped to the number one spot on the Hot Latin Songs chart and was the highest debut for a Spanish song on the Billboard Hot 100 chart, where it peaked at number 45. Since its release it has spent thirteen consecutive weeks atop the Hot Latin Songs chart.
Romeo Santos' song "Odio" is a reflection on the pain of unrequited love and the envy and resentment that comes with it. The lyrics explore the emotions of jealousy and anger that arise when someone you love is with someone else. The song speaks to the difficulty of letting go of a relationship and the struggle to accept that the other person has moved on.
Sin Fin - Romeo Santos, Justin Timberlake
(Without End)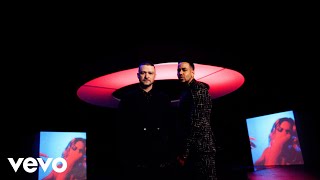 You already know this love is all yours, baby
So take it
We've been here before, it's strong enough to save us, baby
Lo que tenga que hacer por nosotros
Ya sabes que este amor es todo tuyo, baby
Así que tómalo
Nosotros hemos estado aquí antes, es lo suficientemente fuerte como para salvarnos, bebé
Whatever I have to do for us
Romeo Santos, often referred to as 'The King of Bachata', more recently collaboration with an English speaking artists in the song 'Sin Fin', featuring Justin Timberlake. It is the second single for Santos' fifth studio album Formula, Vol. 3 (2022). It was surprise for many to hear Justin Timberlake sing in Spanish.
Romeo Santos' song "Sin Fin" is a passionate declaration of love and devotion. The lyrics express the singer's willingness to do anything for his beloved, even if it means sacrificing his own life. He expresses his commitment to love her forever, no matter what. He also encourages her to be brave and take a chance on their love, assuring her that she will never regret it. The song is a powerful reminder of the strength of true love and devotion.
Yo Te Voy A Amar - NSYNC
(I Am Going To Love You)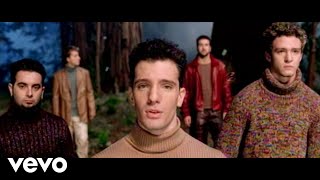 Cuando sientas tristeza
When you feel sadness
Que no puedas calmar
That you can't calm down
Cuando haya un vacío
When there is a void
Que no puedas llenar
That you can't fill
When he featured Romeo Santos, it wasn't the first time Justin Timberlake sang in Spanish. When Justin was part of the band NSYNC, the group released a Spanish version of their popular English song 'This I Promise You'. The Spanish version of the song is titled 'Yo Te Voy A Amar' (I Am Going To Love You).
The song "Yo Te Voy a Amar" by NSYNC is about unconditional love and support for someone who is going through a difficult time. The lyrics express a commitment to being there for the person, offering comfort and reassurance even when they are feeling sad or lost. The singer promises to always love and stand by the person, never leaving their side. The chorus repeats the idea that the singer will be a source of warmth and hope, loving the person until their last breath. The song ultimately conveys a message of loyalty and devotion in a relationship.
Lo Vas A Olvidar - Billie Eilish, ROSALÍA
(You're Going To Forget It)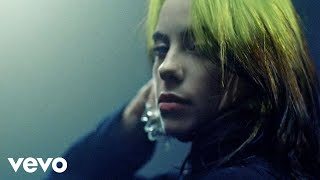 Dime si me echas de menos aún
Tell me if you still miss me
Dime si no me perdonas aún
Tell me if you still don't forgive me
¿Qué harás con todo este veneno? Nada bueno
What are you going to do with all this poison? Nothing good
Dime si me echas de menos aún
Tell me if you still miss me
Billie Eilish is another English speaking American artist who surprised everyone by releasing a English - Spanish bilingual song, in collaboration with ROSALÍA. Eilish talked about what it was like to work with Rosalía: "It was great, she actually knows what she wants," Eilish said. "That's why it was kind of refreshing 'cause I was like, 'Wow, you're the only other person I've really met that's like this".
"Lo Vas A Olvidar" is a song by Billie Eilish and ROSALÍA about a past romantic relationship that has ended. The lyrics revolve around the idea of wondering if the other person still misses or forgives the speaker. The song acknowledges the toxicity of the relationship and the pain it caused, with references to "veneno" (poison) and the need to move on and forget. The chorus repeats the question, "¿Lo vas a olvidar?" which translates to "Are you going to forget it?" The lyrics also touch on the idea that love cannot be measured by steady steps and the unpredictability of emotions. Ultimately, the song expresses a sense of uncertainty and resignation about the relationship's end.
Ojalá - Maluma, Adam Levine, The Rudeboyz
(Hopefully)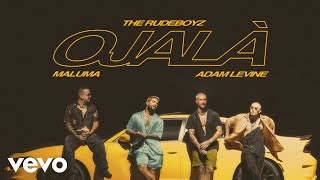 Déjame decirte, antes que te vayas
No quería rendirme, perdí la batalla
No fue culpa tuya ni fue culpa mía
Baby, son cosas de la vida
Let me tell you, before you go
I didn't want to give up, I lost the battle
It wasn't your fault nor was it my fault
Baby, they're things of life
In the song Ojalá by Maluma, featuring Adam Levine and The Rudeboyz, the singer expresses his hope that his former lover will think of him when she is with someone else. He reflects on the pain of their breakup and his longing for her to come back to him. He also expresses his hope that he will not be able to forget her.
Pero Me Acuerdo De Ti - Christina Aguilera
(But I Remember You)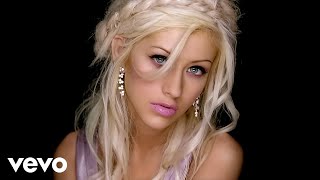 Ahora que ya mi vida se encuentra normal
Que tengo en casa quien sueña con verme llegar
Ahora puedo decir que me encuentro de pie
Ahora que me va muy bien
Now that my life is back to normal
That I have at home someone who dreams of seeing me arrive
Now I can say that I find myself standing
Now that I'm doing very well
"Pero Me Acuerdo de Ti" by Christina Aguilera is a song about the pain and heartache caused by a past love. Although the singer has moved on and is doing well, she still remembers her former lover and the memories they shared, causing her to feel emotional pain and lose her calm. The lyrics convey the enduring impact of past love on the human heart.
De Una Vez - Selena Gomez
(At Once)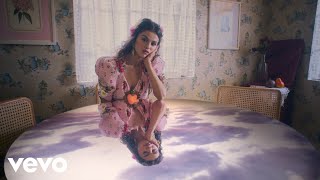 Ya no duele como antes, no
La herida de tu amor sanó
De una vez por todas
Soy más fuerte sola
It doesn't hurt anymore like before, no
The wound of your love healed
Once and for all
I am stronger alone
Selena Marie Gomez is an American singer, actress, producer and businesswoman. She had a very successful music career in English. Her third studio album, Rare (2020), became her third consecutive number one in the US, and its lead single, "Lose You to Love Me", her first number-one song in the US and Canada.
In 2021, she released the Spanish-language EP Revelación, for which she received a nomination for the Grammy Award for Best Latin Pop Album.
In De Una Vez by Selena Gomez, the singer reflects on the healing of a past relationship and her newfound strength. She acknowledges that the time spent with her former partner cut her wings, but now her heart is bulletproof. She is no longer dependent on her former partner and is content with her newfound independence. She is no longer regretful of the past and is ready to move on.
Te Felicito - Shakira, Rauw Alejandro
(I Congratulate You)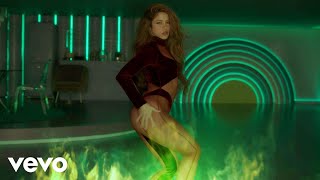 Por completarte me rompí en pedazos
Me lo advirtieron, pero no hice caso
Me di cuenta que lo tuyo es falso
Fue la gota que rebasó el vaso
To complete you I broke into pieces
They warned me, but I ignored
I realized that yours is false
It was the drop that overflowed the glass
Shakira Isabel Mebarak Ripoll, born 2 February 1977, is a Colombian singer and songwriter. Shakira is a very successful artist with both English and Spanish albums released throughout her career. The Spanish albums include Fijación Oral, Vol. 1 (2005), Sale el Sol (2010), and El Dorado (2017), all of which topped the Billboard Top Latin Albums chart and were certified diamond (Latin) by the Recording Industry Association of America. Her English albums Oral Fixation, Vol. 2 (2005), She Wolf (2009) and Shakira (2014) were all certified gold, platinum, or multi-platinum in various countries worldwide.
In Shakira's song Te Felicito, she reflects on a relationship that has ended due to the other person's dishonesty and lack of authenticity. She acknowledges the other person's acting skills and compliments them for their performance, but ultimately expresses her relief that the relationship is over. She encourages the other person to continue their act, but also warns them that she will no longer be fooled.
El Perdón - Nicky Jam, Enrique Iglesias
(The Forgiveness)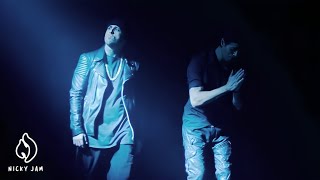 Dime si es verdad
Me dijeron que te estas casando
Tú no sabes lo que estoy sufriendo
Esto te lo tengo que decir
Tell me if it's true
They told me that you're getting married
You don't know that I'm suffering
I have to tell you this
Enrique Miguel Iglesias Preysler, born 8 May 1975, is a Spanish singer and songwriter. Like Shakira, Enrique also had a lot of success with both English and Spanish music. He started his recording career in the mid-1990s on the Mexican indie label Fonovisa and became the bestselling Spanish-language act of the decade. By the turn of the millennium, he made a successful crossover into the mainstream English-language market. He has earned the honorific title King of Latin Pop.
In the song El Perdón by Nicky Jam, the singer expresses his pain and longing for a lost love. He is desperate to find her and begs for her forgiveness, despite her father's disapproval. He reflects on the idea that one does not know what they have until it is gone, and that it is worth fighting for what one wants.
Conclusion
In conclusion, incorporating music into your language learning journey can be an enjoyable and effective way to improve your Spanish skills.
The Spanish songs by English-speaking artists that we've introduced in this blog post showcase the beauty and diversity of the Spanish language.
By listening to these songs, you'll not only improve your vocabulary and grammar, but you'll also gain a deeper appreciation for the rich cultural heritage of the Spanish-speaking world.
So, whether you're a fan of pop, hip-hop, or rock music, there is a Spanish-language song out there for you.
Don't be afraid to explore new genres and artists and add some of these songs to your language-learning playlist.
¡A bailar y aprender español! (Let's dance and learn Spanish!)
If you're serious about improving your Spanish with music, you may want to check out our mobile app, LyricFluent, which offers a unique language-learning experience.
With our app, you can access an extensive library of Spanish songs, all with translated lyrics and individual word meanings. You can also listen to pronunciations as spoken in normal speech, allowing you to learn the correct intonation and accent.
The app also allows you to track your progress and compete against other learners in leaderboards. Whether you're a beginner or an advanced learner, our app has something to offer everyone.
So, download the app today and start learning Spanish with music in a fun and effective way!