Learning Spanish can be a challenging task, but it doesn't have to be boring. One way to make learning Spanish more fun and engaging is by incorporating music into your study routine.
Music can help you improve your listening and comprehension skills, expand your vocabulary, and immerse yourself in the culture of the language you're learning.
In this blog post, we've compiled a list of artist recommendations for various genres to help you learn Spanish with music.
Whether you're into pop, rock, reggaeton, or salsa, we've got you covered. So, grab your headphones, turn up the volume, and let's get started on your journey to mastering the Spanish language through music!
CONTENTS SUMMARY
LATIN POP
Latin pop is a vibrant and exciting music genre that has taken the world by storm in recent years. Combining elements of traditional Latin music with modern pop sounds, this genre has produced some of the biggest hits and most iconic artists of our time.
Shakira
(Pop | Colombia)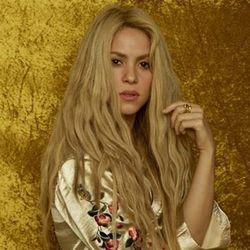 Shakira is a Colombian singer-songwriter who has been a major force in Latin Pop for over two decades, known for her unique voice and dynamic stage presence. She began her music career in the early 1990s, releasing her first album in 1991. Since then, she has become one of the most successful Latin American artists of all time, selling over 150 million records worldwide. Her unique blend of Latin, rock, and pop music has earned her numerous awards, including multiple Grammy Awards and Latin Grammy Awards. In addition to her music career, Shakira is also known for her philanthropic work, including her 'Pies Descalzos' Foundation, which provides education and resources to underprivileged children in her home country of Colombia.
Songs on LyricFluent: Chantaje Me Enamoré Perro Fiel La Tortura Clandestino Te Felicito Me Gusta Addicted to You Monotonía Nada La Bicicleta
Enrique Iglesias
(Pop | Spain)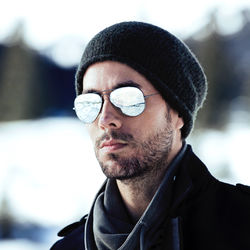 Enrique Iglesias is a Spanish singer and songwriter who has been a dominant figure in Latin Pop since the 1990s, known for his romantic ballads and energetic dance tracks. Enrique was born in Madrid, Spain, in 1975, as the third and youngest child of Spanish singer Julio Iglesias and Filipina socialite and magazine journalist Isabel Preysler.
His father Julio is recognized as the most commercially successful continental European singer in the world. Enrique did not want his father to know about his plans for a music career and did not want his famous surname to help advance his career, so he started his career under the stage name Enrique Martínez.
On 21 November 1995, Iglesias released Enrique Iglesias, a collection of light rock ballads, including hits such as "Si Tú Te Vas" and "Experiencia Religiosa", which sold half a million copies in its first week, a rare accomplishment then for an album recorded in a language other than English.
Iglesias is one of the best-selling Latin music artists with estimated sales of over 70 million records worldwide. Often referred to as the 'King Of Latin Pop',Iglesias holds the record for the most number-one songs on the Billboard Hot Latin Songs chart with 27 songs.
Songs on LyricFluent: Bailando Cuando Me Enamoro SUBEME LA RADIO El Perdedor DUELE EL CORAZON Loco No Me Digas Que No
Julio Iglesias
(Pop | Spain)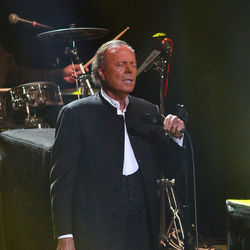 Julio Iglesias is a Spanish singer and songwriter born on September 23, 1943, in Madrid, Spain. He has achieved worldwide success and is considered one of the most successful Latin Pop artists of all time.
Iglesias started his career as a professional football player before a car accident forced him to abandon his athletic dreams. He then turned his attention to music and quickly rose to fame in the 1970s with his romantic ballads and distinctive voice.
Iglesias has sold over 100 million records worldwide and has recorded in multiple languages, including Spanish, English, French, Portuguese, and Italian. It is estimated that during his career he has performed in more than 5000 concerts, for over 60 million people in five continents. In April 2013, Iglesias was inducted into the Latin Songwriters Hall of Fame.
REGGAETON
Reggaeton is a popular music genre that originated in Puerto Rico in the early 1990s. In the early years of its development, reggaeton was largely associated with the underground urban music scene and was considered controversial due to its explicit lyrics and commonly vulgar themes (love, sex, partying). However, it quickly gained popularity across Latin America and eventually reached a global audience in the early 2000s, thanks to hit songs by artists such as Daddy Yankee, Don Omar, and Tego Calderón.
Daddy Yankee
(Reggaeton | Puerto Rico)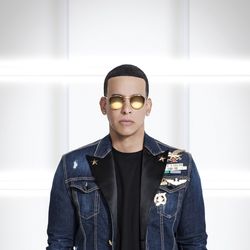 Daddy Yankee is a Puerto Rican singer, songwriter, rapper, actor, and record producer. He is one of the most influential and successful Latin American artists of all time, often called "The King of Reggaeton". He is credited with popularizing the musical genre of reggaeton, and is known for his hit singles "Gasolina," "Rompe," and "Lo Que Paso, Paso."
Daddy Yankee, born as Ramón Luis Ayala Rodríguez in San Juan, Puerto Rico, began his career as a reggaeton artist in the early 1990s. He released his debut album El Cartel in 1995, which was followed by El Cartel II in 1997. His third album, El Cangri.com, was released in 2002 and was a major success, spawning the hit singles "Gasolina" and "Lo Que Paso, Paso."
Since then, Daddy Yankee has released several more albums, including Barrio Fino (2004), Talento de Barrio (2008), Mundial (2010), Prestige (2012), and King Daddy (2013). He has also collaborated with numerous other artists, including Justin Bieber, Luis Fonsi, Enrique Iglesias, Pitbull, and Snoop Dogg.
Bad Bunny
(Reggaeton | Puerto Rico)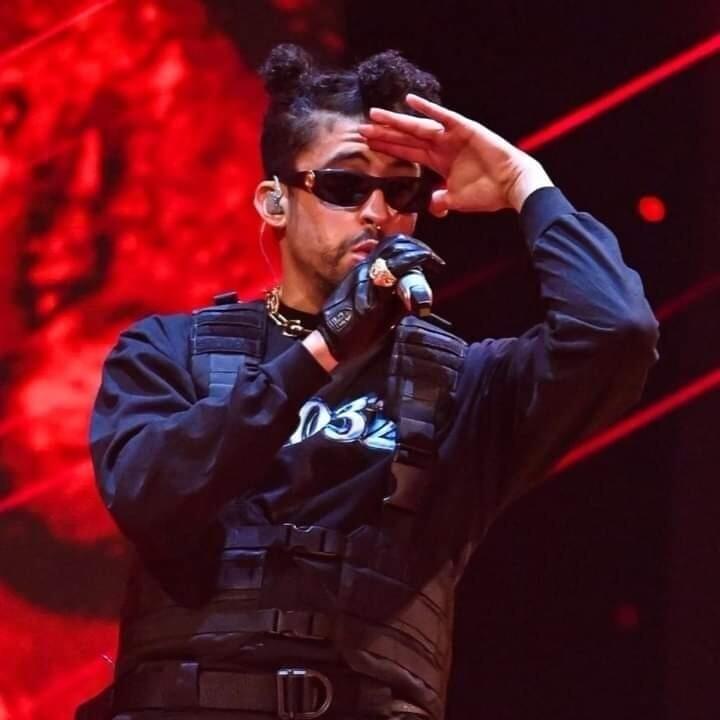 Benito Antonio Martínez Ocasio, (born March 10, 1994), known professionally as Bad Bunny, is a Puerto Rican rapper and singer. His musical style is primarily defined as Latin trap and reggaeton, although his music also incorporates various other elements from other genres. He first rose to fame in 2016 with his debut album "X 100pre" and quickly established himself as one of the most popular Latin American artists of his generation.
Bad Bunny is credited with helping Spanish-language music achieve mainstream popularity in the worldwide market. In 2020, he became the first non-English language act to be Spotify's most streamed artist of the year and achieved the same record again in 2021. He then had the biggest streaming year for any artist on Spotify in 2022.
In February 2020, Bad Bunny was a guest performer at the Super Bowl LIV halftime show, headlined by Shakira and Jennifer Lopez. Bad Bunny has earned three Grammy Awards, four Latin Grammy Awards, eight Billboard Music Awards, and thirteen Lo Nuestro Awards. He was crowned Artist of the Year at the Apple Music Awards 2022. He collaborated with many artists including Drake, Daddy Yankee, and ROSALÍA. He also released an album Oasis collaboratively with J Balvin.
In addition to his successful music career, Bad Bunny is known for his fashion sense and his philanthropic work, including his support of the LGBTQ+ community and his advocacy for mental health awareness.
His stage name originally came from a time in which he was forced to wear a bunny costume and was angry about it. He also said that he intended to be an anonymous artist, with a bunny mask, but later decided against it. He also likes the name Bad Bunny, because it creates a contrast - if a bunny was really bad, you won't be able to hate it because it would still be cute!
Songs on LyricFluent: Mía Amorfoda Me Porto Bonito Tití Me Preguntó Ojitos Lindos Efecto Neverita Un Verano Sin Ti Si Estuviésemos Juntos Desde El Corazón Vete BYE ME FUI Yonaguni
SALSA
Salsa is a vibrant and energetic music genre that emerged from the streets of New York City in the 1960s and 1970s, blending Afro-Cuban and Puerto Rican rhythms with jazz, soul, and other Latin American musical styles.
The word "salsa" means "sauce" in Spanish, and just like a sauce, this music is a flavorful mix of ingredients that gets people moving and dancing.
Celia Cruz
(Salsa | Cuba)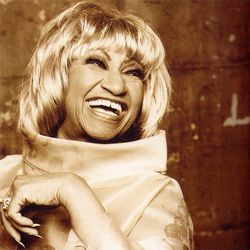 Celia Cruz was a Cuban-American singer and one of the most influential figures in Latin music. Known as the "Queen of Salsa," she was a pioneer of the genre and helped to popularize it globally.
Born in Havana, Cuba in 1925, Cruz began her career singing in local clubs and radio stations. She soon gained recognition for her powerful voice and unique style, which blended traditional Cuban music with elements of jazz, salsa, and other Latin genres.
Cruz rose to international fame in the 1950s and 1960s, becoming one of the most popular Latin singers of all time. She recorded 37 albums and won numerous awards, including two Grammy Awards and three Latin Grammy Awards. Cruz was also known for her vibrant stage presence and her signature phrase, "Azúcar!" ("Sugar!").
She passed away in 2003, but her legacy lives on in her music, which continues to inspire generations of Latin music fans.
Songs on LyricFluent: La Vida Es Un Carnaval
Hector Lavoe
(Salsa | Puerto Rico)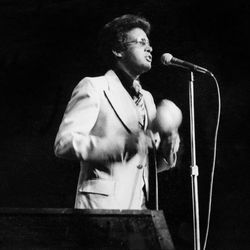 Héctor Lavoe was a Puerto Rican salsa singer and songwriter who is widely regarded as one of the most influential figures in Latin music. Born in Ponce, Puerto Rico in 1946, Lavoe began his career as a vocalist in the 1960s, performing with various bands in the San Juan area. In the 1970s, he joined the Fania All-Stars, a group of Latin music superstars, and released his first solo album, El Cantante, in 1976.
Lavoe's music was characterized by his passionate and soulful singing style, as well as his unique blend of salsa, jazz, and Latin rhythms. He was known for his ability to improvise and create new musical ideas on the spot. His most popular songs include "El Cantante," "Periodico de Ayer," and "El Dia de Mi Suerte."
Throughout his career, Lavoe was plagued by personal and professional struggles, including depression, drug addiction, and financial difficulties. He died in 1993 at the age of 47, leaving behind a legacy of music that continues to influence Latin music today.
Songs on LyricFluent: El Día De Mi Suerte
Marc Anthony
(Salsa | United States / Puerto Rico)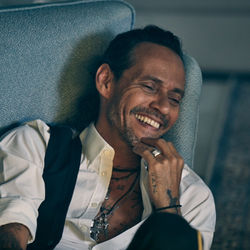 Marco Antonio Muñiz (born September 16, 1968), known professionally as Marc Anthony, is an American singer, songwriter, and actor. He was born and raised in New York to Puerto Rican parents, and is the youngest of eight children. He is the top-selling tropical salsa artist of all time. A four-time Grammy Award and eight-time Latin Grammy Award winner, he has sold more than 12 million albums worldwide. He is also the artist with the most number-one songs on the Billboard Latin Tropical Airplay chart with 32 songs. He has also won two Latin Grammy Awards, three American Music Awards, and four Billboard Music Awards. He has collaborated with some of the biggest names in music, including Jennifer Lopez, Pitbull, and Romeo Santos. He has also acted in films such as Man on Fire and The Substitute. Marc Anthony is a true icon of Latin music and continues to be a major influence in the industry.
Songs on LyricFluent: Vivir Mi Vida Ahora Quien
BACHATA
Bachata is a romantic and sensual music genre that originated in the Dominican Republic in the early 20th century. Initially, Bachata was considered a lower-class music style, and its lyrics often portrayed themes of heartbreak, loneliness, and poverty. However, with the rise of prominent artists such as Juan Luis Guerra and Romeo Santos, Bachata has gained mainstream popularity and international recognition. Today, Bachata is known for its beautiful melodies, guitar-driven rhythms, and romantic lyrics that capture the essence of love and longing. With its distinctive sound and passionate energy, Bachata has become an iconic music genre that continues to inspire and captivate audiences around the world.
Romeo Santos
(Bachata | United States / Dominican Republic)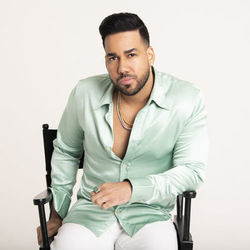 Anthony "Romeo" Santos, known as Romeo Santos, is a multi-platinum selling singer, songwriter, actor, and record producer. Romeo was born in 1981 in the Bronx, New York, to a Dominican father and a Puerto Rican mother.
He is often referred to as The King of Bachata, a style of Latin music that originated in the Dominican Republic. He is the former lead singer of the popular bachata group Aventura, and has since gone on to have a successful solo career.
Over his career, he sold over 40 million albums and over 100 million singles, and won numerous awards, making him one of the most successful Latin artists of all time. Romeo Santos has collaborated with some of the biggest names in Latin music, including Marc Anthony, Nicky Jam, and Daddy Yankee. He also had a cross-genre collaboration with Bad Bunny in his song Volví. He also has collaborations with English speaking artists, such as Drake and Justin Timberlake. Romeo Santos is a true pioneer of Latin Bachata music and a true icon of the genre.
Songs on LyricFluent: Eres Mía Odio Sin Fin El Pañuelo Solo Conmigo Ciudadana
Prince Royce
(Bachata | United States / Dominican Republic)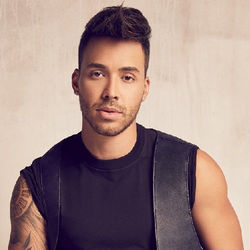 Prince Royce is a multi-platinum, award-winning singer, songwriter, and producer from the Bronx, New York. He is best known for his romantic Bachata and Latin Pop music, which has earned him numerous awards and accolades, including five Latin Grammy Awards, five Latin American Music Awards, and two Billboard Music Awards.
He has released five studio albums, all of which have reached the top of the Latin Albums chart. His album, Alter Ego, was released in 2020 and featured collaborations with artists such as Shakira, Maluma, and Anuel AA. Prince Royce has also collaborated with artists such as Pitbull, Snoop Dogg, and Chris Brown. He is a true pioneer in the Latin music industry and continues to be a major influence in the Latin music scene.
Songs on LyricFluent: Darte un Beso Deja vu Cúrame Otra Vez Soy el Mismo Corazon Sin Cara Te Espero Nada
LATIN ROCK
Latin rock is a music genre that combines elements of rock music with Latin American rhythms and instrumentation. It originated in the late 1950s and early 1960s, as Latin American musicians began to experiment with rock and roll and other Western styles. With its infectious energy, vibrant rhythms, and cultural fusion, Latin rock has become an influential music genre that continues to inspire and innovate.
Soda Stereo
(Rock | Argentina)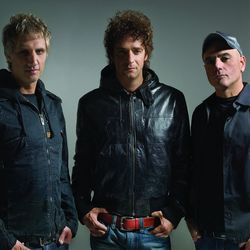 Soda Stereo was an Argentine rock band formed in 1982 by Gustavo Cerati, Héctor "Zeta" Bosio, and Charly Alberti. The band achieved international success throughout the 1980s and 1990s, playing a mix of rock, pop, and Latin American styles. They are considered one of the most influential and important Latin American bands of all time, and their influence can be heard in the music of many Latin American artists today. The band released seven studio albums, two live albums, and numerous singles and compilations before disbanding in 1997. The band had a brief reunion in 2007.
Cerati passed away in 2014, leaving behind a legacy of music that continues to inspire and influence generations of Latin American musicians.
Songs on LyricFluent: De Música Ligera Persiana Americana
Café Tacvba
(Rock | Mexico)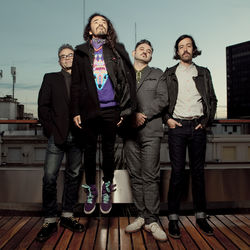 Café Tacvba (kaˈfe taˈkuβa) is a band from Mexico, formed in 1989. The band took its final name from a coffee shop (el Café de Tacuba) located in downtown Mexico City. The Café de Tacuba is still in operation as a coffee shop and restaurant on Tacuba Street, in Mexico City's Historic Center. The band changed its name to Café Tacvba (changing the u for a v) to avoid legal issues with the coffee shop.
Café Tacvba won a Grammy award in 2004 for Best Latin Rock/Alternative Album with their album Cuatro Caminos. They had 3 other nominations for Grammy Awards, and won several awards and more nominations for Latin Grammy Awards. Their Latin Grammy Awards include 'Best Rock Album' in 2000 with 'Revés/Yo Soy', 'Best Rock Song' for the song 'Eres' in 2004, and 'Best Long Form Music Video' in 2006 with the song 'Un Viaje'.
Songs on LyricFluent: Eres
TEJANO
Tejano music is a music genre fusing Mexican and US influences. It emerged in the early 20th century as Mexican-American musicians began to blend traditional Mexican music with polka, jazz, and other American musical styles. The types of music that make up Tejano are folk music, roots music, rock, R&B, soul music, blues, country music, and the Latin influences of norteño, mariachi, and Mexican cumbia.
Selena
(Tejano | United States / Mexico)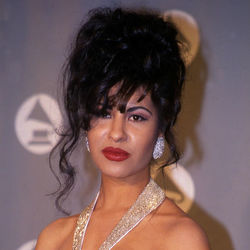 Selena Quintanilla Pérez, (April 16, 1971 – March 31, 1995), known as Selena, was an American Tejano singer. Called the "Queen of Tejano music", her contributions to music and fashion made her one of the most celebrated Mexican-American entertainers of the late 20th century.
In December 1999, Selena was named the "top Latin artist of the '90s". In 2020, Billboard magazine put her in third place on their list of "Greatest Latino Artists of All Time", based on both Latin albums and Latin songs chart. Selena has sold around 18 million records worldwide, making her one of the best-selling female artists in Latin music.
Selena was shot and killed on March 31, 1995, by Yolanda Saldívar, her friend and the former manager of her Selena Etc. boutiques. In 1995, the United States Social Security Administration ranked the name Selena one of the 100 most popular names for newborn girls, and namesake Selena Gomez acknowledged Quintanilla's influence.
Songs on LyricFluent: Amor Prohibido Si Una Vez Como La Flor No Me Queda Más Tú, Solo Tú
MERENGUE
Merengue is a lively and upbeat music genre that originated in the Dominican Republic and is characterized by its fast-paced rhythm, horn section, and use of the güira (a metal scraper) and the tambora (a two-headed drum).
Elvis Crespo
(Merengue | Puerto Rico)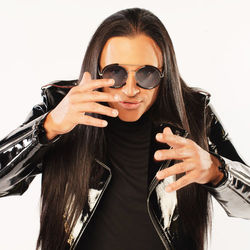 Elvis Crespo Díaz (born July 30, 1971) is a Puerto Rican singer and songwriter of the Merengue genre. He is best known for his hit single "Suavemente" (Softly), which topped the Billboard Latin charts in 1998 and earned him a Grammy Award for Best Tropical Latin Performance.
Crespo began his career in the late 1990s as a member of the Puerto Rican boy band Grupomania, which he left in 1998 to pursue a solo career. His debut album, Suavemente was a hit, both in Latin America and in the US. The single "Suavemente" was a huge hit and eventually helped him earn the Best Male Tropical/Salsa Album of the Year from Billboard magazine.
Songs on LyricFluent: Tu Sonrisa Suavemente
VALLENATO
Vallenato is a popular music genre that originated in Colombia's Caribbean coastal region, particularly in the departments of Cesar, La Guajira, and Magdalena. It is a blend of European, Indigenous, and African influences and is characterized by its use of the accordion, caja vallenata (a type of drum), and guacharaca (a percussion instrument).
Carlos Vives
(Vallenato | Colombia)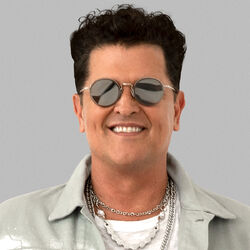 Carlos Alberto Vives Restrepo (born 7 August 1961) is a Colombian singer, songwriter and actor. He is known for his interpretation of traditional music styles of Colombia such as vallenato, cumbia, champeta, bambuco and porro as well as genres such as Latin pop, reggaeton, dance pop and tropical music.
Having sold over 30 million records worldwide, Vives is one of the best-selling Latin music artists of all time. He is regarded as one of the most influential artists in the world as he has progressively helped vallenato gain popularity globally by combining traditional vallenato music with pop/rock music, forming a subgenre that has come to be known as "vallenato-pop".
Vives is an advocate for social causes, and has been involved in numerous philanthropic initiatives, including the Carlos Vives Foundation, which works to improve the lives of children in Colombia.
Songs on LyricFluent: La Bicicleta Robarte un Beso
REGIONAL MEXICAN
Regional Mexican is a Latin music radio format encompassing the musical genres from the different parts of rural Mexico and the Southwestern United States. Genres include banda, country en español, Duranguense, grupero, mariachi, New Mexico music, Norteño, Tejano, Tierra Caliente and others. The popularity of each subgenre varies by region in Mexico and the United States. Within their respective genres, Regional Mexican artists perform different styles of songs such as rancheras, corridos, cumbias, boleros, ballads, among others.
Christian Nodal
(Regional Mexican | Mexico)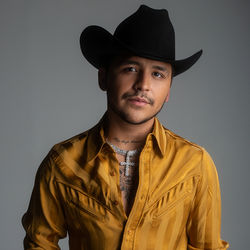 Christian Jesus González Nodal (born January 11, 1999) is a Mexican musician, singer, and songwriter born and raised in Sonora, Mexico. Christian started singing at the age of four and later learned how to play the piano and guitar on his own, and has already achieved a lot at an early stage in his career.
In August 2017, Nodal released his debut album, Me Dejé Llevar. It topped music charts in Mexico and the United States. Me Dejé Llevar went on to be nominated for a Latin Grammy Award for Best Ranchero Album at the 19th Annual Latin Grammy Awards, while "Probablemente", won for Best Regional Mexican Song. Nodal was also nominated for Best New Artist but lost to Colombian reggaeton singer Karol G.
Nodal has won three Latin Grammy Awards, a Lo Nuestro Award, two Billboard Latin Music Awards, and a Latin American Music Award.
Conclusion
In conclusion, learning a language through music can be an enjoyable and effective way to improve your language skills. We hope that this list of artist recommendations for every genre helps you find the right kind of music to incorporate into your language learning routine.
Remember, it's not just about listening to the music, but also paying attention to the lyrics and trying to understand their meaning. So, don't be afraid to sing along, practice your pronunciation, and study the translation of the lyrics to make this type of learning effective.
Making language learning with music effective is a lot easier with an app such as LyricFluent. LyricFluent provided full translations of all the lyrics, translations and pronunciations of every individual word, and various games to make your learning more engaging and fun.
By incorporating music into your language learning journey, you'll not only improve your language skills but also discover a whole new world of amazing artists and songs.
Good luck and happy listening!