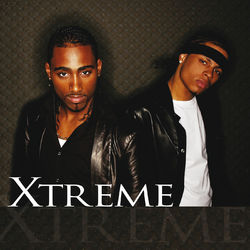 Learning Spanish with Xtreme's music is a great way to learn! It is fun, engaging, and includes a cultural aspect that is often missing from other language learning methods. So music and song lyrics are a great way to supplement your learning and stay motivated to keep learning Spanish!
Below are 1 song recommendations by Xtreme to get you started learning Spanish! We have full lyric translations and lessons for each of the songs recommended below, so check out all of our resources. We hope you enjoy learning Spanish with Xtreme!
Xtreme is an American music duo consisting of members Danny D (born as Danny Mejía on July 23, 1985) and Steve Styles (born as Steven Tejada on November 25, 1985) of Dominican descent. The duo focuses on the Latin genre bachata. Xtreme was formed in 2003 and since then has enjoyed success among Hispanics in the United States.
We have more songs with translations on our website and mobile app. You can find the links to the website and our mobile app below. We hope you enjoy learning Spanish with music!