Log in to enable edit translations mode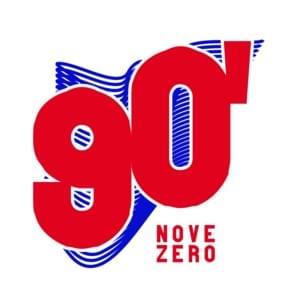 Sacanagem Braba
Shark, LEO PICON, Matheus Mazza (16+)
Tô aproveitando minha noite
I'm enjoying my night
Dançando e bebendo cerveja
Dancing and drinking beer
Curtindo essa festa pique raul
Enjoying this party pike raul
A vida é maluca, eu maluco beleza
Life is crazy, I crazy beauty
Não se esqueça
Don't forget
A vida não é festa
Life is not a party
Mas hoje é certo que a gente festeja
But today it is certain that we celebrate
Verse 1
Vivendo em mil e uma night
Living in a thousand and one night
Dessa vez eu quero você
This time I want you
Me encantou nessa party
I was charmed by this party
Seu olhar transmite prazer
Your look conveys pleasure
E ganhou destaque
And it gained prominence
Eu perguntei status
I asked status
Pedi seu contato
I asked for your contact
E você sorriu de lado
And you smiled on your side
Rendeu pro cara errado
You've paid off for the wrong guy
O lz é brabo
The lz is angry
Ela gosta de dançar
She likes to dance
E vai até o chão
And go to the ground
Se amarra em provocar
It binds itself in provoking
E a marta da sedução
And the mink of seduction
Brava como xena
Brave as xena
Rebolado de shakira
Shakira's roll
Coisa de cinema
Movie thing
Essa mina me vicia
This mine makes me addictive
E eu quero uma cena
And I want a scene
Selvagem e violenta
Wild and violent
Amantes do perigo
Danger lovers
Esse é o tema
That's the theme
Vem viver comigo
Come live with me
Solução dos meus problemas
Solving my problems
Por esse sorriso
For that smile
Eu largo meus esquemas
I drop my schemes
E já chegou daquele jeito
And it's already come like that
Te faço um elogio e o clima fica perfeito
I'll give you a compliment and the weather's perfect
Tipo lagherta e ragnar
Type lagherta and ragnar
Mesmo com algumas brigas o teu colo é meu lugar
Even with a few fights your lap is my place
Quando diz que me ama é sacanagem
When you say you love me, it's slutty
O corpo arrepia e o pensamento 'deixa de viadagem'
The body chills and the thought 'ceases to be more viadam'
Daquelas mina que entorpece
Of those mine that numbs
Salvo o rolê da noite, pago um big fica mec
Except the night rolê, paid a big gets mec
Youtube ou netflix?
Youtube or netflix?
Thugz mansion nos falante só isso que ela me diz
thugz mansion us speaker that's all she tells me
Põe um wisky um hennessy
Put a wisky a hennessy
Tô dj khaled, i got the keys
I'm dj khaled, i got the keys
Essas mina são tudo bandida
These mine are all bandits
Estão no pique da nick minaj
They're on nick minaj's pike
Traz o balde, desce a cerva
Bring the bucket, down the deer
Ela rebolando parece miragem
She's rolling like mirage
O nz tá formado na casa
The nz is formed in the house
Piamos de bixo fazendo fumaça
Bixo sinks making smoke
O lz me chama de canto
Lz calls me a corner
Me aponta na night a mina mais gata
Points me at night the hottest mine
Estoy louco, mutcho louco
Crazy estoy, crazy mutcho
Mete o 7 pra cima dela
Put the 7 on her
Ela entrou na minha, eu curti a dela
She got into mine, I enjoyed hers
Depois da festa, é batcaverna
After the party, it's batcave
A bela com cara de santa
The beautiful with the face of saint
Mostrou pro veio, liberando sua fera
Showed pro came, releasing his beast
O movimento dela, gingado dela
Her movement, swayed from her
Chega a mudar toda atmosfera
It even changes the whole atmosphere
Eu curti me envolvi, mas desenvolvi
I enjoyed getting involved, but I developed
Algo além dessa esfera
Something beyond that sphere
O momento é esse, vou dispiar
That's the moment
Sabe eu não posso, me apaixonar
You know I can't, fall in love
I'm sorry gata, vou te falar
I'm sorry cat, I'll tell you
Mais tarde eu te ligo, pra gente conversar
Later I'll call you, so we can talk
Tô aproveitando minha noite
I'm enjoying my night
Dançando e bebendo cerveja
Dancing and drinking beer
Curtindo essa festa pique raul
Enjoying this party pike raul
A vida é maluca, eu maluco beleza
Life is crazy, I crazy beauty
Não se esqueça
Don't forget
A vida não é festa
Life is not a party
Mas hoje é certo que a gente festeja
But today it is certain that we celebrate
Verse 2
Piei igual a vida... louco e imprevisível
I'm like life. crazy and unpredictable
De todas que eu vi descendo... ela é incrível
Of all the people I've seen coming down... she's amazing
Essa mina é outro nível
This mine is another level
Onde ela quer chegar, com esse rebolar?
What's she getting at with this roll?
É elektra! vou me eletrocutar
It's elektra! i'm going to electrocute myself
Vou bagunçar nesse open bar
I'm going to mess up in this open bar
Vou dominar alá pablo skoll bar
I'm going to dominate there pablo skoll bar
E foi onde percebemos
And that's where we realized
Um mundo novo chamou atenção e assim vivemos
A new world caught attention and so we live
Com verdade vejo o que estava guardado pra mim
I actually see what was in store for me
No rebolar dessa mina eu vi o início e o meu fim!
In the roll of this mine I saw the beginning and my end!
Minha insônia... sonha em dormir contigo
My insomnia... dream of sleeping with you
Meu medo é de não acordar vivendo esse perigo
My fear is not waking up living this danger
Do nada eu escuto uma voz me dizendo
Out of nowhere I hear a voice telling me
'se você não está se arriscando
'if you're not taking a chance
O que vc está fazendo?'
What are you doing?'
Tô ne convencendo disso tudo, desce mais cerva... seu corpo é melhor conteúdo
I'm ne convincing of all this, descends more deer ... your body is better content
Desce mais.. ela tem tudo que eu gosto
Come down further. she's got everything i like
Desde... eu sou tudo que ela gosta
Since... i'm all she likes
Loucuras, bebidas, propostas
Follies, drinks, proposals
Das fases... vivemos a mais perigosa
From the phases... we live the most dangerous
Tô aproveitando minha noite
I'm enjoying my night
Dançando e bebendo cerveja
Dancing and drinking beer
Curtindo essa festa pique raul
Enjoying this party pike raul
A vida é maluca, eu maluco beleza
Life is crazy, I crazy beauty
Não se esqueça
Don't forget
A vida não é festa
Life is not a party
Mas hoje é certo que a gente festeja
But today it is certain that we celebrate