Log in to enable edit translations mode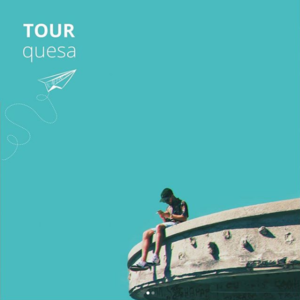 Mesmo Sítio (Ao Vivo)
Plutonio (16+)
Verse 1
Rewind, 'tou a voltar ao início
Rewind, 'I'm going back to the beginning
No dia que eu te vi naquele sitio
The day I saw you in that place
Bem antes disto ter acontecido
Long before this happened
No dia que te tinha conhecido
The day I met you
Nunca tinha sentido
I've never felt
Nunca me tinha encontrado só me tinha perdido
I'd never met myself but I'd just lost myself
Tinha perdido... andava por aí esquecido, não
I'd lost... walked around forgotten, no
Não foi só calor do momento eu senti que foi mais
It wasn't just heat of the moment I felt it was more
Como se eu sempre soubesse
Like I always know
Que fundo nos éramos almas iguais
What a background we were equal souls
Podemos até ser daqueles inícios
We may even be from those beginnings
Que não vão conhecer os finais
Who won't know the finals
Baby eu quero mais
Baby I want more
Ao certo eu nunca soube aquilo que eu senti
I certainly never knew what I felt
Agora que estas perto não sei estar sem ti
Now that you're close, I can't be without you
Tão longe aqui, tão perto encontrei-me em ti
So far here, so close I found myself in you
Verse 2
Bora não deixo o agora ficar pra depois
Bora i don't let the now stay for later
Nunca fui o salvador não vou amar por dois
I've never been the savior I won't love for two
Eu quero amar-te hoje, fazer bis amanhã
I want to love you today, make encore tomorrow
És aquilo que preciso e preciso já!
You're what I need and I need right now!
Não digas que não dá, vão surgir brigas ya
Don't say it's not going to work, there's going to be fights ya
Não vou fugir se te te fizer crescer barriga, na
I won't run away if I make you grow your belly, in the
Queres uma vida? eu dou-te, se a minha inteira é pouco
Do you want a life? I give you, if my whole is little
Fazemos uma a dois, vivemos como loucos
We do one by two, we live like crazy
Bridge
Ainda bem que te vi
I'm so sure I saw you
Por fim te encontrei
Finally I found you
Sempre estiveste aqui
You've always been here
Sem ti eu nao sei
Without you I don't know
Se faz sentido aqui
If it makes sense here
Ao certo eu nunca soube aquilo que eu senti
I certainly never knew what I felt
Agora que estas perto não sei estar sem ti
Now that you're close, I can't be without you
Tão longe aqui, tão perto encontrei-me em ti
So far here, so close I found myself in you
Verse 3
Fica só mais um pouco
Just stay a little longer
Ou dá-me o toque e eu subo
Or give me the touch and I'll come up
Dou-te a alma e o corpo
I give you the soul and the body
E que a nossa magia dê a volta ao mundo
And may our magic go around the world
Que nunca me iludas ou mudes
May you never fool me or change
Que eu encontro conforto contigo
That I find comfort with you
Tu seres o meu porto de abrigo
You be my haven of shelter
Que eu vivo assim para ter morto contigo
That I live like this to have killed you
Eu sei que é muita chama aqui
I know it's a lot of flame here
Mas eu sei que ninguém chama assim, na
But I know that no one calls it that, in the
Tu podes ser p'ra mim, mais que um ser p'ra mim
You can be for me, more than a being for me
No meu quarto é papel e canetas
In my room is paper and pens
Vejo eiffel e tocamos planetas
I see eiffel and we touch planets
É platonico mesmo que eu cometa
It's platonic even if I make
E erros não cometo eu não mudo essa shit ya!
And mistakes do not make I do not change this shit ya!
Madrugadas têm mais sentido
Dawns make more sense
Tu no meu ouvido, eu vivo envolvido
You in my ear, I live involved
Se as picadas são do cupido
If the bites are cupid's
O que tenho cuspido não vai ser esquecido
What I've been spitting on won't be forgotten
A rezar que resulte agora
Praying that works now
Que resulte e não vás embora
That works and don't go away
Cresço dentro e o mundo lá fora
I grow in and the world out there
Vem e colabora, que isto é cool agora
Come and collaborate, that this is cool now
Por favor dá-me o toque e eu subo
Please give me the touch and I'll come up
Que a magia dê volta ao mundo
May magic go around the world
Que a alegria faça-o sortudo
May joy make you lucky
Tou aqui por ti, tou aqui por tudo
I'm here for you, I'm here for everything
Por favor dá-me o toque e eu subo
Please give me the touch and I'll come up
Que a magia dê volta ao mundo
May magic go around the world
Que a alegria faça-o sortudo
May joy make you lucky
'tou aqui por ti, 'tou aqui por tudo
'I'm here for you, ' I'm here for everything
Ao certo eu nunca soube aquilo que eu senti
I certainly never knew what I felt
Agora que estas perto não sei estar sem ti
Now that you're close, I can't be without you
Tão longe aqui, tão perto encontrei-me em ti
So far here, so close I found myself in you