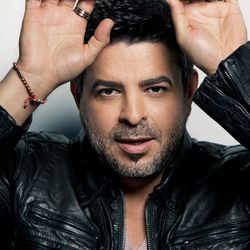 Learning Spanish with Luis Enrique's music is a great way to learn! It is fun, engaging, and includes a cultural aspect that is often missing from other language learning methods. So music and song lyrics are a great way to supplement your learning and stay motivated to keep learning Spanish!
Below are 1 song recommendations by Luis Enrique to get you started learning Spanish! We have full lyric translations and lessons for each of the songs recommended below, so check out all of our resources. We hope you enjoy learning Spanish with Luis Enrique!
Luis Enrique Mejía López (born September 28, 1962) is a Nicaraguan singer-songwriter. He is known as "El Príncipe de la Salsa" (The Prince of Salsa). He achieved widespread success with the single "Yo No Sé Mañana". He has released over 20 albums since his debut in 1991.
Yo No Sé Mañana (I Don't Know Tomorrow)
Yo no sé si tú, no sé si yo
Seguiremos siendo como hoy
No sé si después de amanecer
Vamos a sentir la misma sed
I don't know if you, I don't know if I
We'll continue being like today
I don't know if after dawn
We're going to feel the same thirst
In the song Yo No Sé Mañana by Luis Enrique, the singer expresses uncertainty about the future of his relationship with his partner. He acknowledges that the future is unpredictable and that no one can know what will happen tomorrow. He encourages his partner to enjoy the present moment and to let their hearts decide what they feel. The song is a reminder to live in the present and to appreciate the beauty of the unknown.
We have more songs with translations on our website and mobile app. You can find the links to the website and our mobile app below. We hope you enjoy learning Spanish with music!