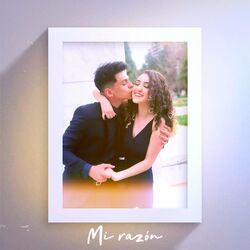 Learning Spanish with Fabiø Guerra's music is fun, engaging, and includes a cultural aspect that is often missing from other language learning methods. It is also great way to supplement your learning and stay motivated to keep learning Spanish!
Below are 1 song recommendations by Fabiø Guerra to get you started! Alongside each recommendation, you will find a snippet of the lyric translations with links to the full lyric translations and lessons for each of the songs!
Fabio Guerra is a young pop singer, TikTok star, and social media personality from the United States. He rose to stardom after releasing his songs Mi Rázon and Lo Que Siento.
No Te Guardo Rencor (I Don't Hold A Grudge Against You)
Anda corriendo el rumor de que te vieron por ahi feliz
No es por presumir mi amor pero me va mejor a mi, sin ti
The rumor is going that they saw you around happy
It's not to brag my love but I'm doing better without you
And I don't know how to finish with you
To erase you from my mind
"No Te Guardo Rencor" by Fabiø Guerra is a song about moving on from a past relationship. The lyrics describe the singer's struggle to forget about their ex-partner and move on with their life. Despite hearing rumors that their ex is happy without them, the singer acknowledges that they are doing better without their former lover. The song also touches on the difficulty of dealing with heartbreak and the pain of not being able to forget someone. However, the singer ultimately wishes their ex-partner well and promises not to hold any grudges. The song is a reminder that it's possible to move on from a past relationship and find happiness again.
We have more songs with translations on our website and mobile app. You can find the links to the website and our mobile app below. We hope you enjoy learning Spanish with music!